We're sharing 5 pandemic stories of how we continued to deliver on our mission despite COVID-19. You can check out the others here.
Art Beats is an online program that teaches children and youth the basics of digital music production. This past fall, Juno nominated artist Rueben Esguerra facilitated music creation classes through Zoom to community partners from across the GTA including Arts Etobicoke, Eastview Boys and Girls Club, Humber Boulevard Boys and Girls Club, Jane and Finch Centre, Kennedy House Youth Services and the Oshawa Public Library. Participants were sent a free download of a music production app ($20 value) and when needed participants were provided a loaned iPad for the duration of the program. Weekly participants met with Rueben over Zoom to learn how to use the music production software and create their own tracks.
Art Beats is a perfect example of how VIBE was not only able to pivot but improve program delivery through the use of digital tools during COVID-19.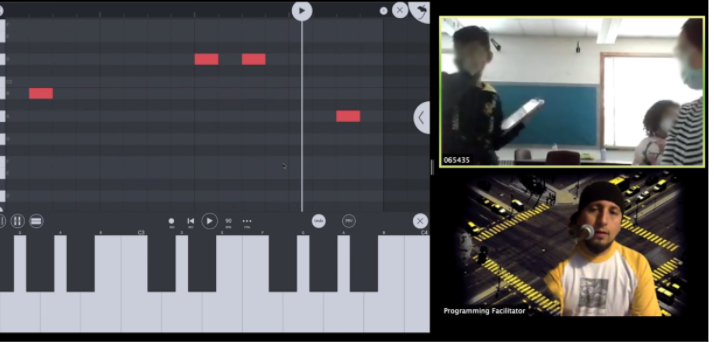 Artist facilitator Ruben Esguerra leading an Art Beats session
For those that have donated this season and to our COVID-19 Relief Fund, thank you for your support in these difficult times.