Toronto, ON (May 2023): With the support of a Resilient Communities grant from the Ontario Trillium Foundation (OTF) that was awarded in 2022, VIBE Arts was able to reimagine and rebuild the delivery of our mentorship and professional development programs. 
This grant helped provide dedicated resources to evaluation of VIBE's programming throughout the pandemic and allowed us to develop and launch a hybrid model of delivering training to our emerging, transitional and established artists.
Thanks to the growth and expansion of VIBE Arts' mentorship and onboarding programs, emerging artists now have access to a variety of pathways towards success and opportunities. VIBE Arts currently offers five different mentorship programs (Desire Lines, ScotiaRISE, LaunchPAD, NExT, and CSMARI), each tailored to specific needs and interests of the artists.
Desire Lines and ScotiaRISE are community arts and arts educator-focused programs designed to develop the facilitation skills of emerging artists. In contrast, LaunchPAD, NExT, and CSMARI programs are more exhibition and art-creation focused, aimed at showcasing new artwork and developing professional practice. In addition to these mentorship programs, VIBE Arts periodically offers professional development opportunities throughout the year. These opportunities, such as Art of Facilitation, Anti-O, Courageous Conversations/Conflict Resolution Training, Portfolio/CV Building, Marketing, and Grant Writing, are available to artists who are not part of any of the mentorship programs. These professional development programs are designed to help emerging artists improve their facilitation skills or professional practice.
Depending on the artists' interests and needs, VIBE Arts provides them with opportunities to develop their professional artist and arts educator practice. Overall, the variety of mentorship programs and professional development opportunities offered by VIBE Arts provide emerging artists with a well-rounded and comprehensive approach to mentorship and skills development, helping them to achieve success in their artistic careers.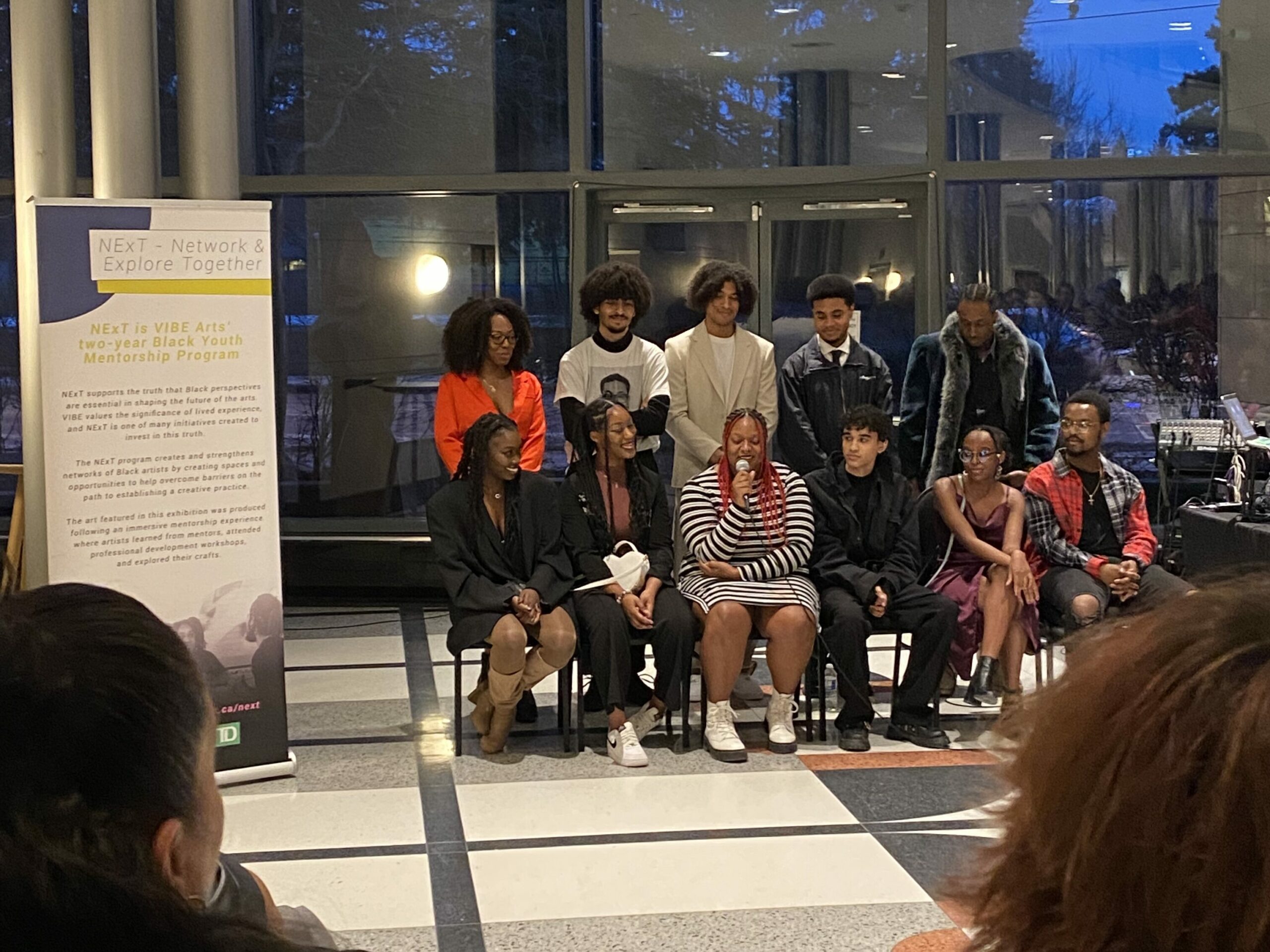 VIBE Arts operates at the intersection of arts and belonging. It knows that not all have access to the arts; this is felt especially by people who live outside of the urban core. Members of equity-seeking groups, including newcomer Canadians, racialized young people, Indigenous youth, the LGBTQ+ community and individuals living in poverty face complex barriers. VIBE works directly within these communities to involve thousands of people each year in free arts experiences. We bring young people together to collaborate in safe and accessible spaces and tap into the creative potential that lies in every corner of our province. VIBE programs develop life-long skills, nurture community connections and spark creativity. Together, it works to realize a future where every young person is equipped to contribute creatively to society. Learn more at vibearts.ca or follow: @VIBEArtsTO.
The Ontario Trillium Foundation (OTF), an agency of the Government of Ontario, and one of Canada's leading granting foundations celebrates 40 years of grantmaking in Ontario and making a lasting impact in communities. Last year, OTF invested nearly $209M into 2,042 community projects and partnerships, which included funding for the Government of Ontario's Community Building Fund. Visit otf.ca to learn more.