October 1, 2022 @ 7:00 pm – October 2, 2022 @ 7:00 am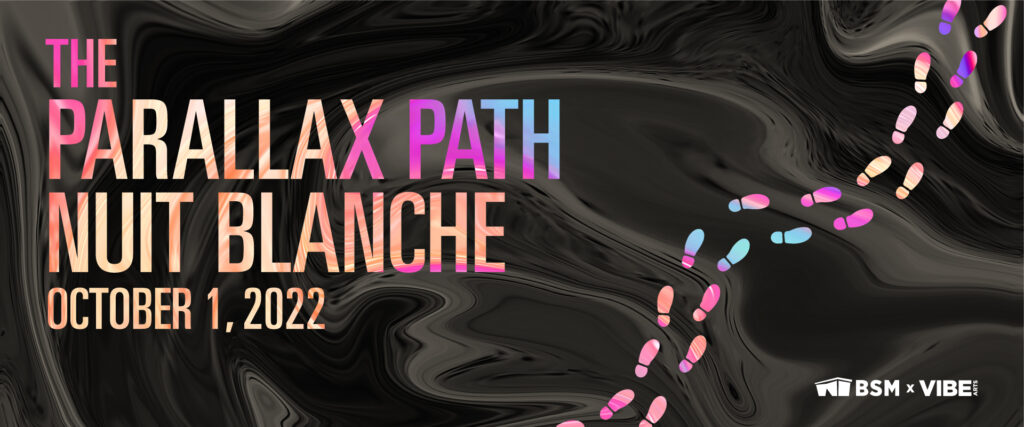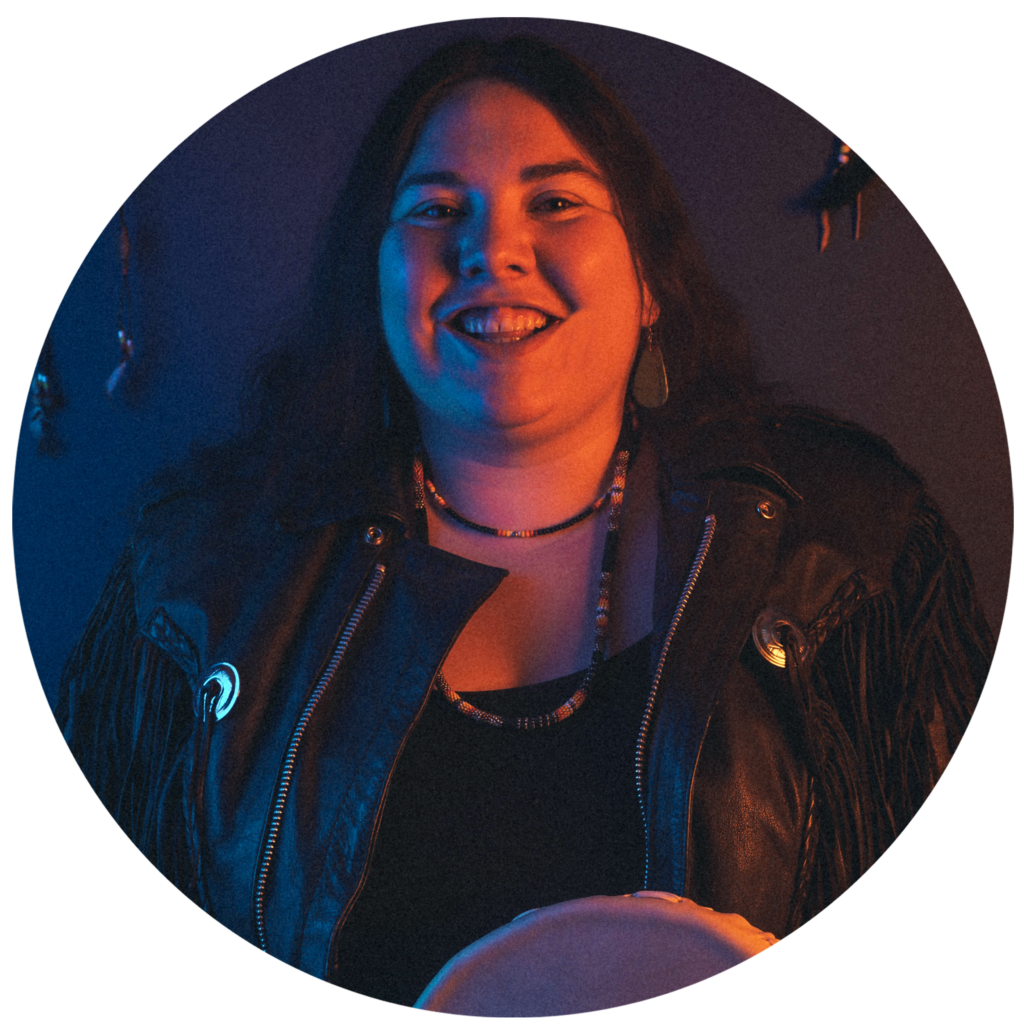 Lucia Laford (Waawaaskone Qwe)
Anishinaabe artist from Sault Ste. Marie, Ontario. She has learned and followed in her fathers footsteps and paints in a traditional Woodland style. Lucia also employs many other techniques in her art practice, including contemporary styles using a variety of mediums. Lucia has had numerous solo and group exhibitions in Toronto and Sault Ste. Marie. She has also live painted for the ROM during the Anishinabeg art and power ongoing exhibition. Her work also includes mural painting and running mural workshops for children. Most recently she painted 4 murals for the Fort York Indigenous Festival and created the painting used for promotional material for the annual Native Child and Family Services Pow Wow.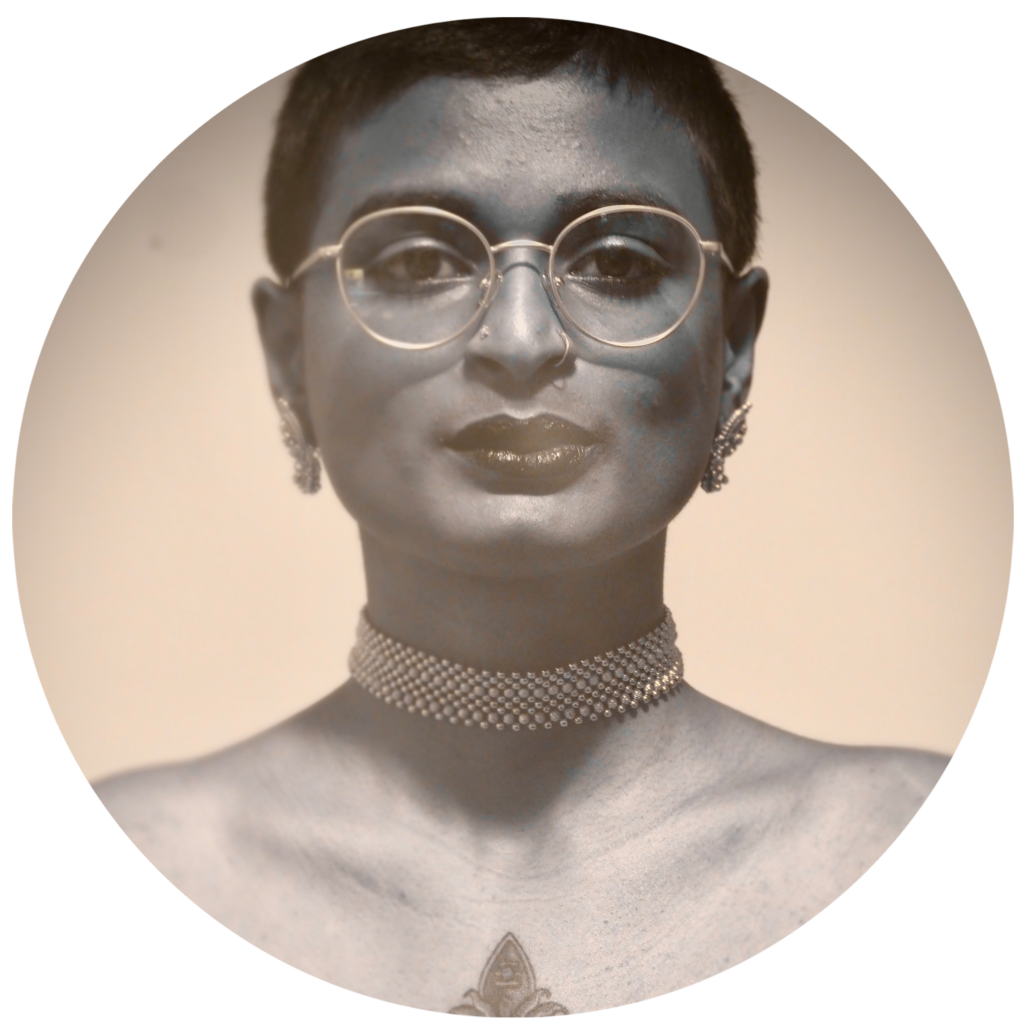 Maneesa Veeravel is an interdisciplinary artist with over a decades experience in arts creation, facilitation and anti-oppressive work. They are a mad, queer, Tamil, gender fluid, survivor born on the stolen, traditional and ancestral lands of the Wendake-Nionwentsïo, Mississaugas of the Credit First Nation, Haudenosaunee, and Anishinabewaki territories. Maneesa's practice reflects intergenerational wits, wounds and wisdoms as it pertains to land, body and the notion of belonging.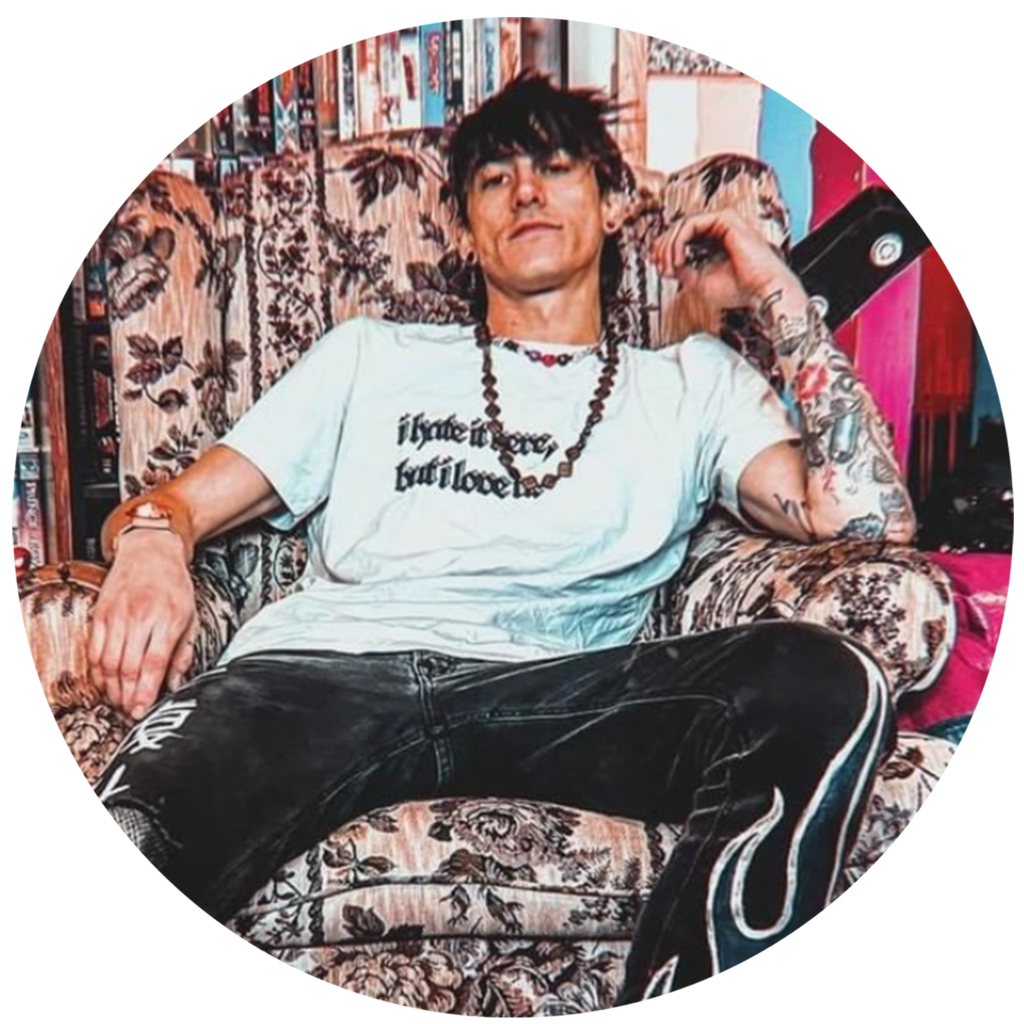 The one and only Nicholas Ridiculous is a dynamic catalyst of a creator. A son of fiction and student of story, raised under the neon glow of a boxy television set. As a veteran of the child welfare industry, Nicholas is a shapeshifting wanderer dangling between worlds. Using the windows of reality that pass-by as inspiration for his works in traditional and digital artistry, fashion design, musical creation, and story-telling. An escape artist at best, with no where to go. But in the end, we all just wanna find home.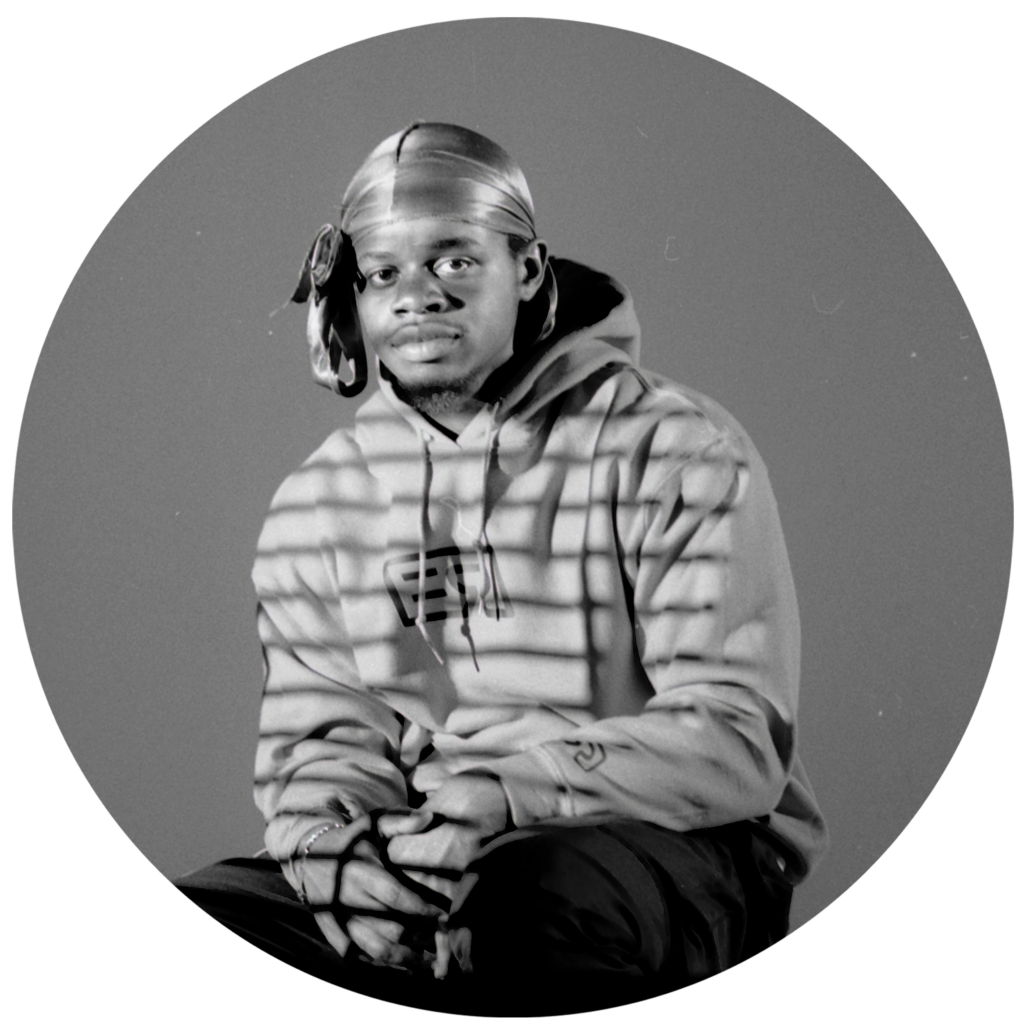 SRE (pronounced "sorry") is a multi-talented creative who can be best described as distinct and fierce. Ranging from a number of styles from Hip Hop, R&B, Spoken word, and more, SRE is very detailed when it comes down to choosing the right instrument and setting the tone to help set the mood he wants not only for his audience but for himself. Born and raised in Scarborough, Ontario, SRE speaks through a different lens through his artistic approach- sonically and lyrically. With inspirations coming from a variety of genres, his love and inspiration for music continues to form his journey through life and future aspirations.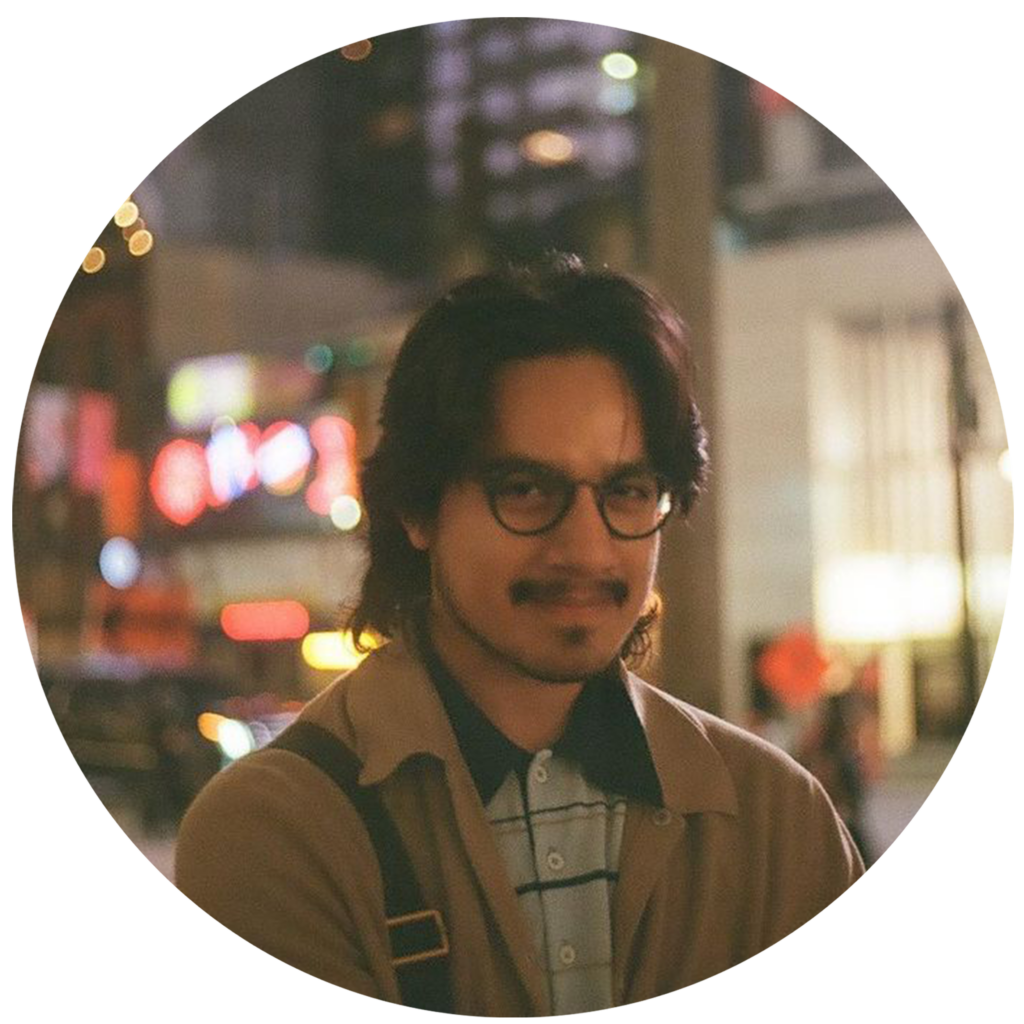 CHARRO (Paul-Daniel Torres)
CHARRO (Paul-Daniel Torres) work explores decolonization, intergenerational trauma, healing, and Latine machismo, frequenting topics of love (of people, places and things), politics, race, mental health, and identity. Employing an eclectic style inspired by growing up a part on the Latine diaspora in the multicultural mosaic of Toronto, his first artistic love Celia Cruz and his adhd. As a filmmaker he has had films screen all over the world, including NFFTY, TIFF NEXT WAVE, THE OFFICIAL LATINO FILM FESTIVAL SPONSORED BY HBO, REELWORLD, BUFFALO INTERNATIONAL and others. As a community worker he is a co-founder of student advocacy group "the table", The Friendly Neighbourhood Screenwriting and Filmmaking Programs for Racialized Youth. As well, has been a facilitator/youth worker for five years, leading workshops on film, writing, poetry, photography, and harm reduction. Some of his favourite films are; "Do The Right Thing", "When Harry met Sally", "Forrest Gump" and "The Iron Giant". The latter being the reason why he is hard of hearing in his left ear. (Like his favourite character in cinema, Jimmy Stewart's George Bailey). He also loves Ramy, his niece, his dog and acts too.
Paul-Daniel Torres is also the Creative Director of the videos in The Parallax Path project that you will see at the event and can see on Youtube.  

---
Details
Start:
October 1, 2022 @ 7:00 pm
End:
October 2, 2022 @ 7:00 am
Venue
Bata Shoe Museum 327 Bloor St W
Toronto, Ontario M5S 1W7 Canada