Being a successful charity relies on strong partners and champions who share resources to make your mission possible. We are so lucky at VIBE to have supporters who have stood the test of time and provided us with amazing opportunities to make an impact on our participants and the communities we serve. We will be sharing supporter stories monthly so that you can get to know the champions of our work whose continued support helps make what we do possible!
Canada Life has been a Gold Supporter of VIBE's for well over a decade. Our partnership with Canada Life ensures that we can expand our responsive community program offerings. Canada Life has ensured that VIBE has the resources needed to answer the requests of over our 120 community partners who rely on VIBE Arts programming. In our 2020-2021 programming year alone we were able to offer 73 free art-making sessions to over 250 children and youth thanks to the support of Canada Life!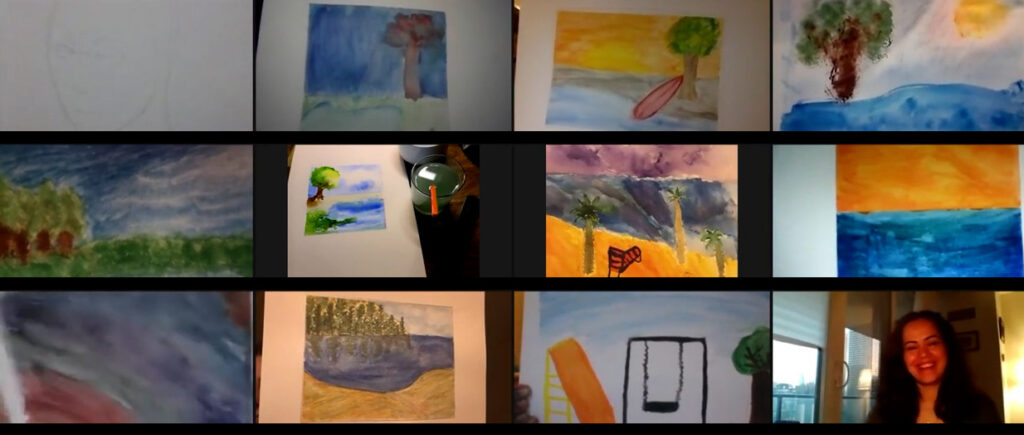 Works created by youth at Gilda's Club through Teen Talk Paint Night (June 2021) 
"At Canada Life, we support the arts because we know they can make a strong social impact," says Debbie Down, Director, Community Relations, Canada Life. "That's why we're proud to support VIBE Arts with their Creative Communities Program. Supporting arts education helps young people uncover new experiences, different cultures and motivates them to understand complex social issues. Together, we believe we can do more for youth by inspiring positive change and helping them grow through artistic experiences."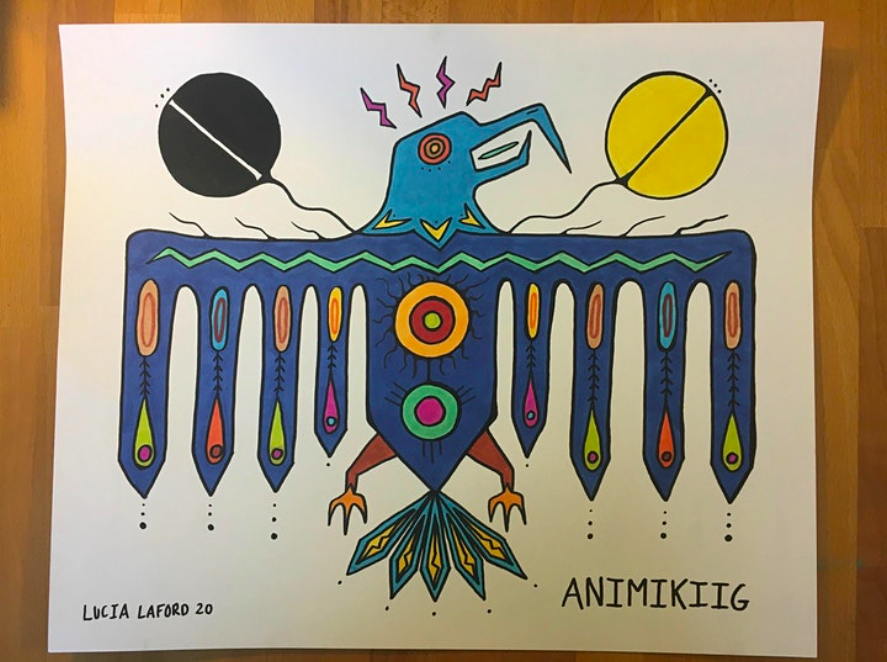 An image from an Online Drawing Program with Markham Public Library (July 2021) where youth learned about drawing while being guided by the book "Firekeeper's Daughter" by Angeline Boulley.
With support from Canada Life, we have been able to offer a range of programming from classroom murals to intergenerational art projects and ensure our programming responds to the individual wants and needs of the communities. In 2019, teachers at Africentric Alternative School reached out to VIBE with a request for a program which would help a small student team to design labels for hand-made natural body care products. Tapping into our roster of talented artists we were able to connect the school with an artist who has her own line of organic, handcrafted, body care products. Working with a range of students, they were led through workshops on creating their own products and visual art exercises, resulting in designs and drawings that were put on labels for their sugar scrub, lip balm and body butter products!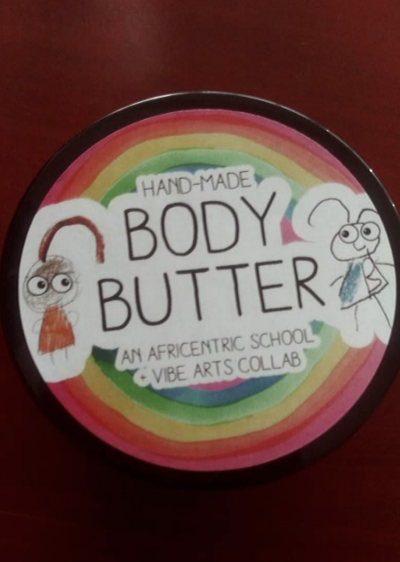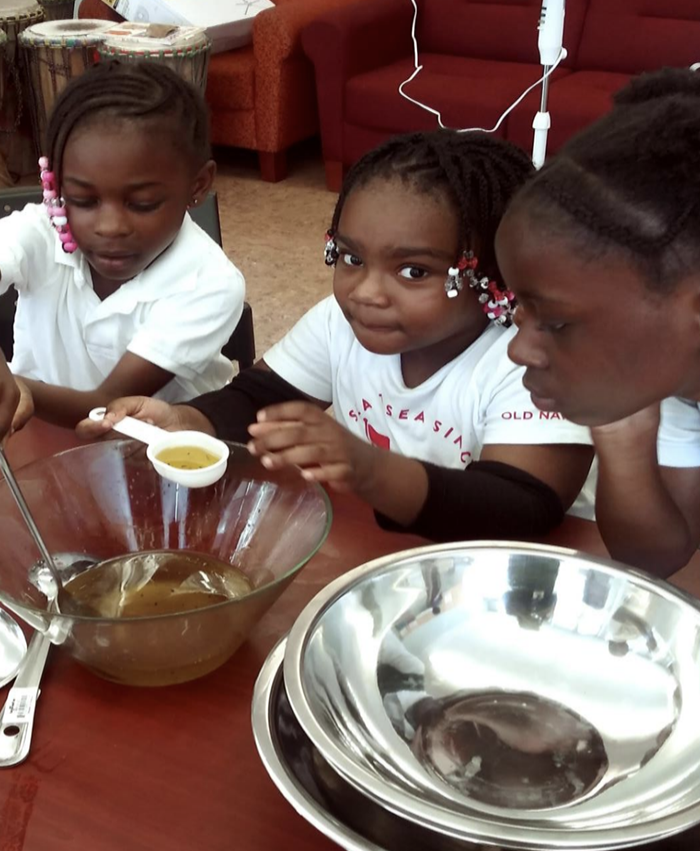 (Left) One of the products created by program participants
(Right) Program Participants 
We are grateful to Canada Life for their continued support year after year and their belief in the power of equalizing access to essential cultural education for children and youth. Together we work to create long-term sustainable community impact through stronger, more resilient young people across the GTA. We look forward to continuing to share stories that emerge from this partnership!
To learn about becoming a VIBE supporter, get in touch!