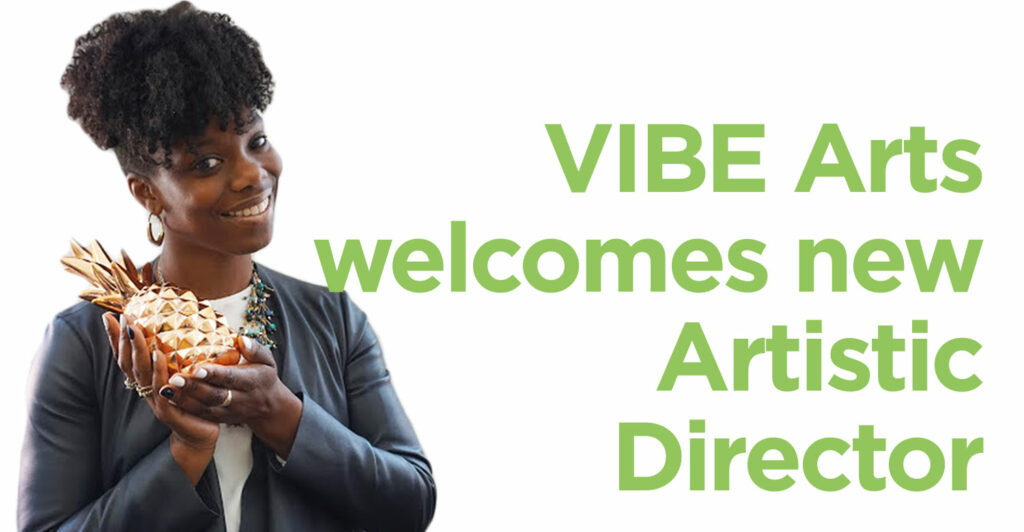 Change is in the air. With the turning of the season, more than just the weather is evolving at VIBE Arts. We are pleased to announce that an Artistic Director has joined our roster. Onika Powell brings over 15 years of experience in the arts as a full time dancer, performer and teacher with work spanning as far as Europe, Asia and Africa.
Powell is co-director of the non-profit Dance Company D'LYFE (Dance, Let Your Feet Explore). This company fosters and provides a platform for an abundance of talent found in Toronto's under-resourced spaces. In the past 3 years, the company boasts the engagement of young dancers with over 30 professional and international artists. To celebrate her successes, Onika was featured on CBC's The National, as part of the award-winning series 'HerStory in Black'. Powell is an alumni of York University with a degree in Public Service and Liberal studies. She looks forward to continuing to honour the legacy of VIBE by providing a professional focus on mentorship.
"I am truly grateful to be part of the team and to be working so closely with a cause I am passionate about. I look forward to sharing the flavour I bring to the arts, and diving into communities through my work at VIBE".
Onika has a love of travel, and "anything pineapple". She can be found in the VIBE Arts office from Monday through Thursday. Be sure to drop by and say hello – she might even teach you a move or two.
"Onika brings a great new energy to the team. Her unique professional experience and her commitment to elevating young people through the arts makes her a perfect fit here at VIBE. We feel so grateful to have her." – Katie Hutchinson, ED