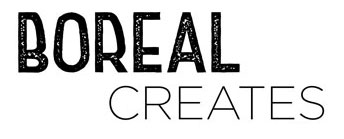 At VIBE Arts, we have been building relationships to expand the reach of our impact. In 2017, we worked with national partners and participants for our 150+ Reasons We Love Canada project. This winter, VIBE has had the privilege of collaborating with Indigenous artist and arts assistants, in Northern Ontario communities, to design a series of programs for Indigenous children and youth.
Funded by the Ontario Trillium Foundation, Boreal Creates is a three-year project that offers a variety of art programs in Sioux Lookout, Thunder Bay and Sault Ste Marie.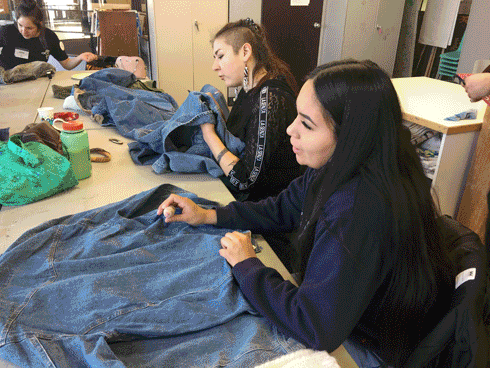 So far in 2019, Boreal Creates has culminated in three programs: a Jean Jacket Art-making workshop at Baggage Building Art Centre; watercolour and acrylic painting at Pelican Falls First Nations High School; and traditional lacrosse stick and snow snake making at Kina Awiiya Secondary School.

VIBE Arts looks forward to continuing to build and strengthen relationships with communities across Ontario. We have several more Boreal Creates projects on the horizon, and we acknowledge and feel grateful for the ongoing support of our northern partners in making Boreal Creates possible.