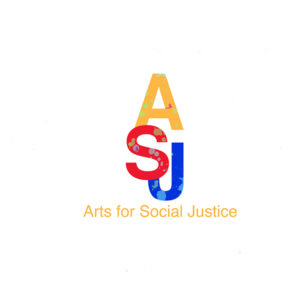 Arts for Social Justice project is funded by Ontario Trillium Foundation.
Artist and Arts Educator Jennifer Chin shares her experience working on the Arts for Social Justice Project.
My time working with the Arts For Social Justice program has been one of the most rewarding experiences of my career as an artist educator. My goal with every program I lead is to support and facilitate participants in expressing their ideas through visual art. To do this through the lens of social justice and human rights was a thoroughly engaging experience and one that reminded me of why I began working as an educator in the first place.
One moment that stands out happened at the very end of one of the sessions at a high school in the west end. We were wrapping up for the day when one of the participants made an interesting directorial suggestion. After a quick discussion with the group and a unanimous vote in favour of the idea, I left and then returned the next day with the equipment we needed to begin filming. The participant was surprised and said to me, "We're filming this? I wasn't serious!" and I replied, "you said it, the group voted, and now it's happening so let's go!" After some encouragement, he reluctantly began to direct the group and as the day progressed, I watched as his confidence grew as he took charge of the filming and his suggestion ultimately became the title and the main vision for the piece.
(Collage made by Jennifer Chin)
Funded by: