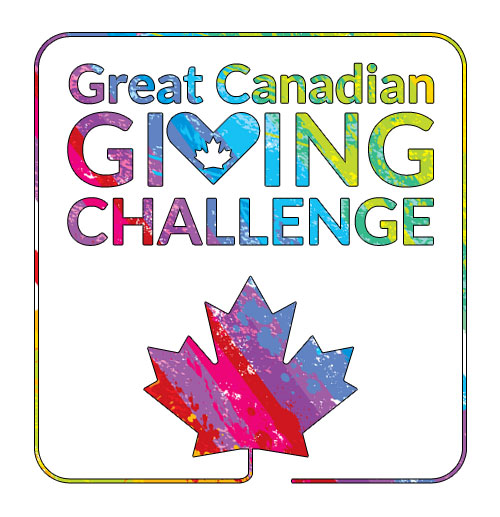 Join the Great Canadian Giving Challenge and help VIBE Arts win $10,000!
VIBE Arts is pleased to announce that this June, we will be taking part in CanadaHelp's Great Canadian Giving Challenge. With this initiative, we encourage Canadians to support their favourite causes throughout summer, a time when giving reaches its lowest levels.
What is The Great Canadian Giving Challenge?
It is a national public contest to benefit any registered Canadian charity. Every $1 donated to VIBE Arts in June via CanadaHelps.org or GivingChallenge.ca, automatically enters our organization to win an additional $10,000 donation. On Canada Day, one lucky charity will receive the grand prize of $10,000. In 2017, 77,785 Canadians donated almost $10 million to over 10,000 charities, representing an 83% increase in donations compared to June 2014.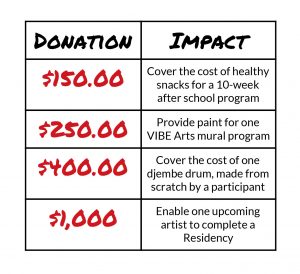 What is VIBE Art's Fundraising Goal this June?
Through our #VIBE360 campaign in collaboration with the Great Canadian Giving Challenge, our objective is to raise $3,600 in June 2018. #VIBE360 speaks to the tremendous impact that results from every donation, regardless of size.
Arts education can make a 360 degree impact on a young person's life. At VIBE Arts, we provide accessible art education to under-resourced neighbourhoods, because we believe that no child should miss out on finding their creative spark. Help us on our mission to increase our programming, and reach more communities. Donate to VIBE Arts this June.