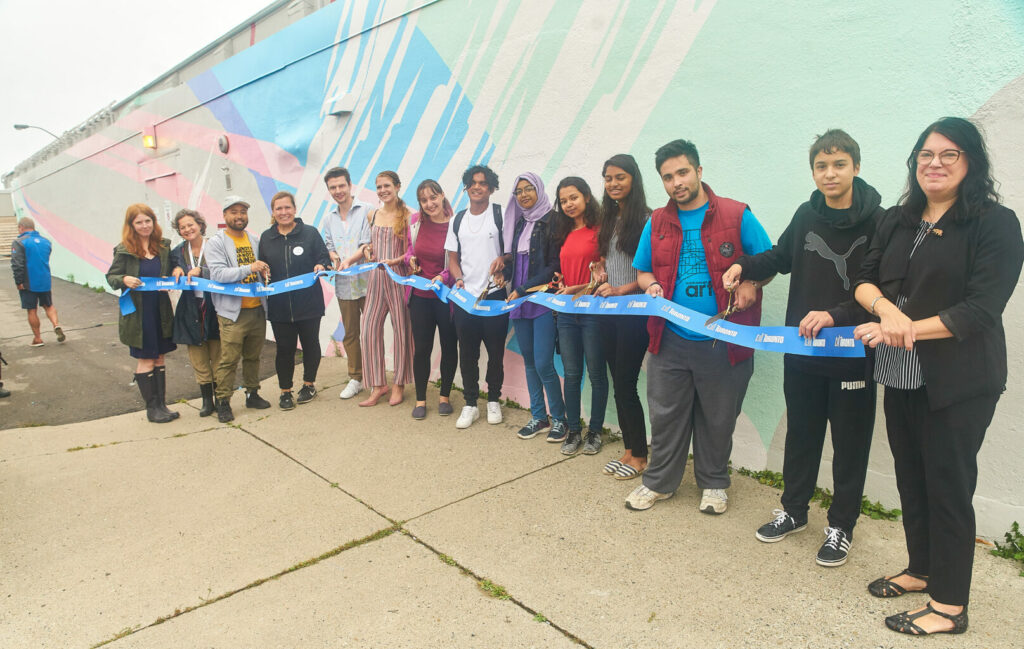 In July and August 2019, VIBE Arts received another opportunity to partner with StreetARToronto (StART) to paint a large wall of the Scarborough Gardens Arena. The finished mural, located at 75 Birchmount Road in Scarborough, boasts a colourful interpretation of the bustling community skating rink. On Tuesday, August 27th, VIBE Arts hosted a community unveiling of the brand new mural at the arena to celebrate the artists, volunteers and community partners who made this beautification possible. 
Following a series of community consultation meetings with members of the Birch Cliff Community, lead artist Sean Martindale developed the design before spending six weeks working closely with youth employed through Tropicana Community Services' Youth Job Connection. Martindale, along with arts assistants Sylvie Stojanovski, Jasmine Wemigwans, and Frances Potts led a group of five youth who received compensation to hand-paint the expansive mural.
VIBE Arts is ecstatic with the completed artwork and overflowing with gratitude for the opportunity to collaborate yet again with StART, the Birch Cliff community, and all of the artists involved. We are pleased to leave a lasting impression on an iconic Scarborough hub and are hopeful that it will inspire creativity in those who pass by.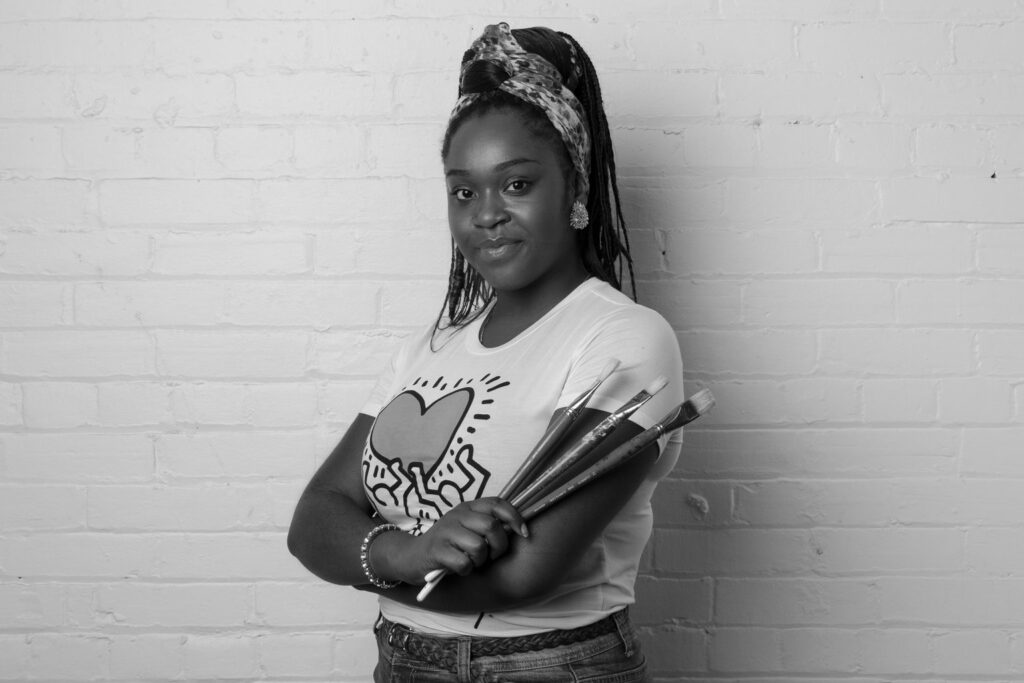 StreetARToronto is The City of Toronto's suite of innovative programs designed specifically for streets and public spaces. Initiated in 2012 as an integral part of the City's Graffiti Management Plan, StART has been successful in reducing graffiti vandalism and replacing it with vibrant, colourful, community-engaged street art.
VIBE Arts is a charity with over 20 years of history providing young people with the opportunities, experiences, and skills they need to become tomorrow's creative leaders. VIBE Arts works in communities that face complex problems and uses the power of connection, community and creativity to tackle them. Through school and community arts-based programming, VIBE has become a staple, supporter and driving force in some of Ontario's most underserved communities. Be sure to stay in the loop – follow StART and VIBE Arts on social media!