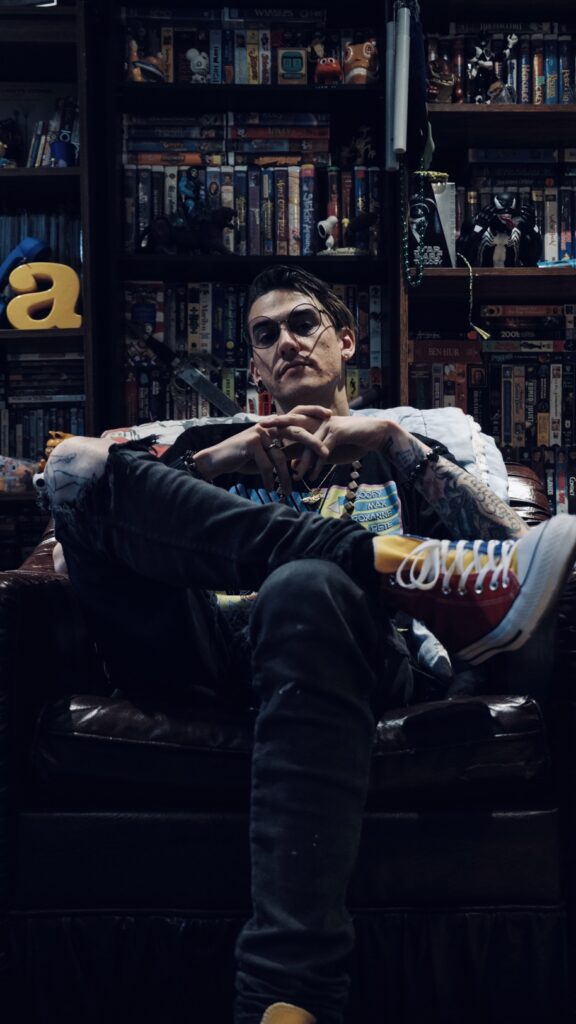 Nicholas Ridiculous carefully chooses his words, leading a group of 7 seated youth through clear instruction. They're at the Woodgreen Youth Wellness Hub, holding fabric in their hands. The same material is spread out on surfaces in front of them. Nicholas is in the midst of Scrappax – his RBC Desire Lines program being offered June through August 2019.
"The sole outcome for Scrappax is to show youth that they can create, and be creative. It just takes doing it."

Nicholas Ridiculous, 2019 RBC Desire Lines Artist
Across six weeks, Nicholas hopes to inspire young people by teaching them to transform an old hemp sweater into a new backpack.
Once the project wraps up, Nicholas will have two months to fill two, four-by-six foot panels with any artwork of his choosing. The work will be displayed publicly in TTC ad space alongside a staggering headshot of Nicholas and his artist's statement. This opportunity – running the Scrappax program, receiving mentorship and creating his artwork panels – is made possible thanks to VIBE Arts' Desire Lines Program, funded by the RBC Emerging Artist Program.
Desire Lines is a two-year art-in-mentorship program awarding young, emerging artists with the opportunity to exhibit their work in subway stations around Toronto. This year's cohort, comprised of 7 artists, has spent the past six months leading arts education programs and receiving one-on-one mentorship opportunities. Their final works, two 4'x6' panels, will be exhibited at a private event on November 21st before being installed into Pattison Outdoor advertising spaces in TTC subway stations around the city.
Get to know the 2019 Desire Lines Artists:
Keisha James Filmmaker and Community Arts Worker who has found her calling as a facilitator and coordinator in the community arts sector. "It feels incredible to have this opportunity. This is my largest scale solo project to date, and although it is hard work, I am excited to share my story and what I have been creatively brewing."
Jasmine Wemigwans Toronto-based Indigenous Artist. "It feels amazing to have the opportunity to have my own artwork exhibited at a large scale in the TTC. I am excited about the exposure this will bring to my art."
Jason Julien Multidisciplinary Visual Artist. "A positive takeaway of this project has been the interactions with my mentor, Jason De Mata – he is my greatest support right now."
Nicholas Ridiculous The hairless hyena; son of fiction & student of story. "Desire Lines is a neat opportunity, I'm excited to see the final display – then I will have a better sense of my feelings. So far so good, though."
sydanie Rapper, mother, art facilitator, student, and founder of The MOCHA Project. "I really enjoyed working with the youth at The Spot Youth Centre. They were so intelligent and engaged; the topics and lessons were relevant to them. They taught me the importance of shaping my voice around experiences and tailoring information to them. Sharing knowledge is the most natural way of building intergenerational relationships and continuing my own learning."
Mirka Loiselle Illustrator, Artist, and Educator. "Desire Lines gave me the push necessary to see through a large-scale project from start to finish. Illustrating picture books is a long-standing career goal of mine, and I hadn't yet given myself the challenge of illustrating a storybook from start to finish. Funding from this program allowed me to set aside some time to accomplish this goal."
Vicky Wang Artist, Musician, and Lover of Life "With this project, I developed more trust in myself as an artist and explored a new medium of creating art. This was my first art piece designed on a digital platform, and I'm looking forward to continuing."
Stay tuned for more Desire Lines updates, and keep an eye out for the Artists' work in TTC stations in early 2020.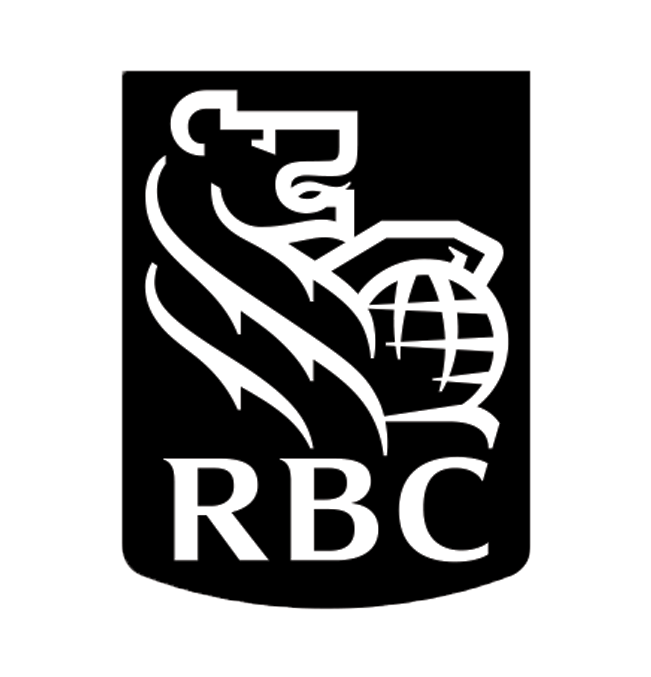 Desire Lines is made possible by RBC and presented in partnership with Pattison.