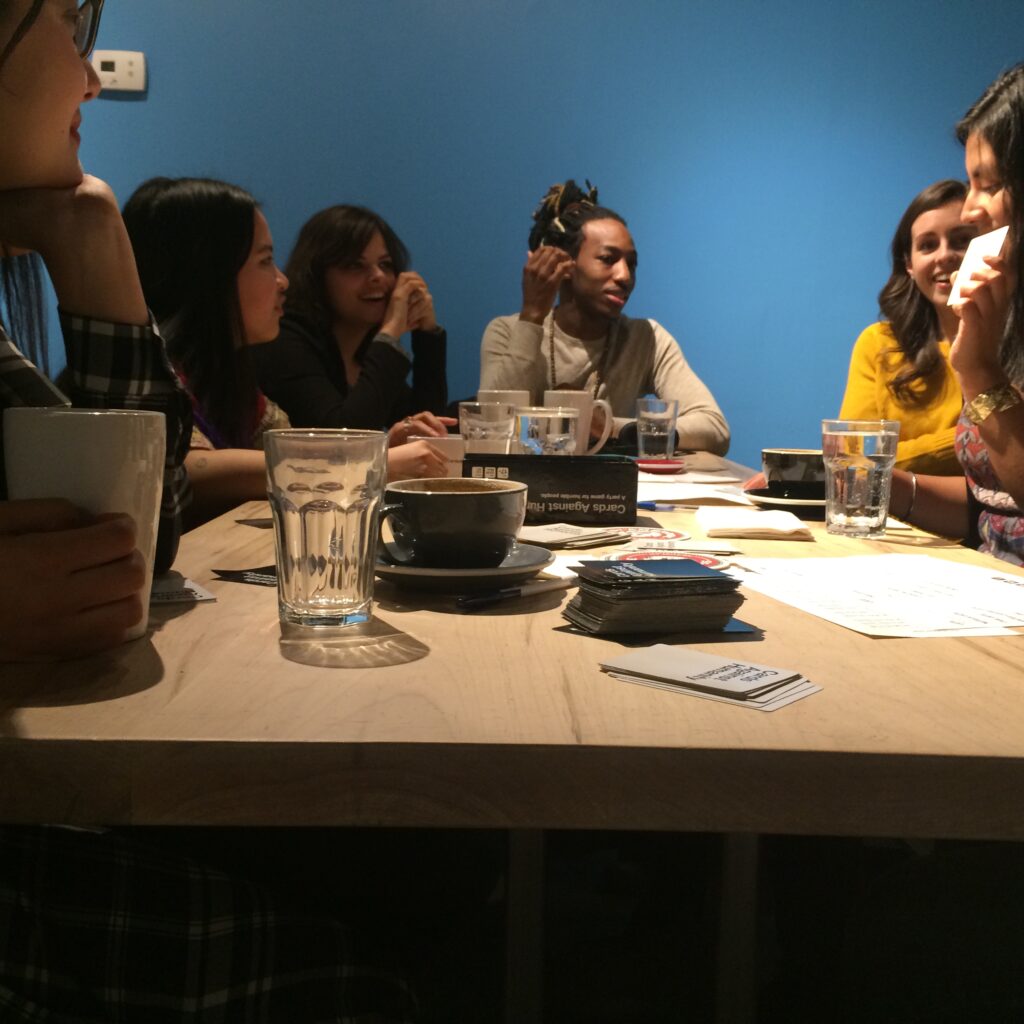 VIBE Arts would like to greatly congratulate the emerging and newcomer artists on being 2015/2016 micro-grant winners of twelve distinct grants of $1,000 going to each individual and team.
Platform A is an exciting project funded by the Toronto Arts Council; this partnership is between four leading community arts organizations VIBE Arts, Art Starts, Jumblies Theatre, and SKETCH/CUE.
The four organizations are creating new opportunities through shared platforms and mentorships, organizational bridge building and micro-grants for emerging and newcomer artists who focus in on Toronto's under-resourced communities through art-making and community art projects.
List of Micro Grant Winners
Amreen Kadwa & Farheen Kadwa: Twin sisters of Indian heritage seek to increase awareness and interest in henna art by teaching henna workshops and exploring unique styles as a form of expression to young girls in an inter-generational space in Thorncliffe Park.
Janez Jones: A dancer and choreographer of Guyanese decent provides a dance program for youth in Rexdale leading to a showcase at Stomp T.O Competition and at the North Kipling C.C annual community culture show.
Jasmine Wemigwans: A visual artist in her final year designs and creates an aboriginal themed mural at her high school Wexford C.S.A.
Matthew Cuff: A dancer and choreographer with 10 years of experience, specialized in Vogueing, organizes a ball as part of the vibrant ballroom scene in Toronto.
Moises Frank: A muralist leads a team of artists to re-purpose the tagged garage doors facing King Edward

http://opencooks.com/user/198/

Junior school into "canvases" that will expose the new generation to positivity and colour through aerosol art.
Nadia Hakime: An Afghani Toronto-based artist paints a mural on the theme of animal welfare in the Danforth Village area.
Nina Escalante: A multidisciplinary artist from the Philippines shares her talents in photography, embroidery, and fashion design in an inter-generational space in Scarborough, leading workshops in the creation of multimedia artwork.
Quentin VerCetty: A multidisciplinary artist uses new media digital stories to celebrate first generation youth, from Rexdale and Regent Park, depicting them through a science fiction narrative.
Samay Arcentales Cajas: An indigenous (Kichwa) videographer works with five Latinx individuals to create and share impactful public experiences.
Swadhi Ranganee: A dancer facilitates a program for high school kids, teaching them modern Kandyan (Sri Lankan upper country) dance fused with elements of jazz, Bollywood, Latin dancing, and more, culminating in a choreographed performance piece. The program includes workshops in traditional Kandyan dance led by the dancer's mother (Deepa T.H, an accomplished performance artist).
Y+ Contemporary: A collective of emerging visual artists mentors local youth in a collaborative environment of shared learning and skill building. The local youth will work towards the creation and exhibit of their artworks while working alongside Y+ Contemporary as they too prepare for a professional show at their newly established artist-run space in Malvern.
YNG RTST: A high school collective of artists 15 to 17 years old, from Flemingdon Park and Thorncliffe Park communities leads self-expression art workshops for middle school students supported by local art advocates.