Being a successful charity relies on strong partners and champions who share resources to make your mission possible. We are so lucky at VIBE to have supporters who have stood the test of time and provided us with amazing opportunities to make an impact on our participants and the communities we serve. We will be sharing supporter stories monthly so that you can get to know the champions of our work whose continued support helps make what we do possible!
This month we spoke with Michael Barford, from The John and Jocelyn Barford Family Foundation, who has been supporting VIBE since 2017. Michael continues to be an enthusiastic supporter of VIBE and chooses to direct his contributions to wherever VIBE believes it can be best applied to further our mission. This year, through the Toronto Foundation, Michael has used his philanthropy to support digital arts education programming delivered to Toronto's most impacted communities and the ongoing mentorship of young emerging artists in these neighbourhoods.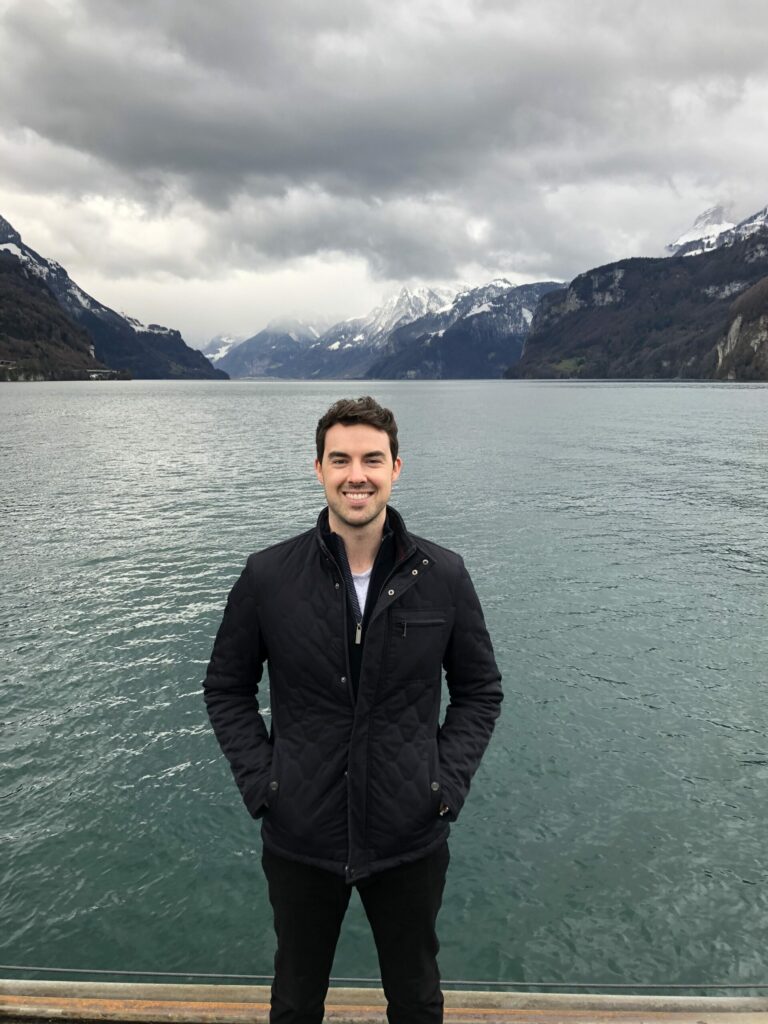 VIBE: Why did you first choose to support VIBE?
Michael: I first discovered VIBE in 2016 during its program celebrating Canada's 150th birthday. I was impressed not only by how VIBE engaged youth to learn and artistically reflect upon our nation's history, but also by how the organization ambitiously scaled the project across the country by crowd-sourcing creative suggestions online and leveraging media partnerships to showcase the art pieces. It struck me as an organization that cared deeply about getting our youth interested in the arts, while also empowering them and building their confidence by helping creatively display the work in their communities. Having played music for many years myself, I have a first-hand appreciation for the way in which a creative passion can positively influence so many aspects of one's life. Seeing VIBE foster this same passion in our province's youth with such dedication gave me the instant realization that this was an organization worth supporting.
VIBE: What sets VIBE apart from other organizations?
Michael: What stands out to me about VIBE is how well the organization understands and responds to the communities it serves. Its programs are not simply cookie-cutter art workshops – it collaborates with local artists and community leaders to create and deliver customized programs for a wide range of unique interests. Furthermore, VIBE goes the extra mile to ensure its programs are accessible to as many artists and spectators as possible. Whether it is a showcase at a local school, a live poetry reading on social media, or an exhibit at a landmark location like the Gardiner Museum, I don't think any organization does as much as VIBE to help young artists share their work and broaden their audience.
VIBE: Why should others support VIBE?
Michael: I truly believe in the power of art to develop crucial life and leadership skills, as well as bring communities together. By engaging youth in under-served areas, I think VIBE's impact transcends art and helps bring about broader positive social change. This is a cause well-worth supporting, and the organization's passion, commitment and ingenuity in doing this are exceptional. Lastly, the VIBE team does a great job keeping their supporters in the loop through newsletters, social media, and program reports. I'm always in the know on what the next exciting project is and where I can view the art for myself. I would encourage anyone who is thinking about supporting the organization to simply check out the NExT exhibit or chat with a member of the VIBE team – you'll immediately understand why this is an organization worthy of your support.
A big thank you to Michael and The John and Jocelyn Barford Family Foundation for their continued support and believing in the power of the arts!
To learn about becoming a VIBE supporter, get in touch!