In July 2021, VIBE Arts received another opportunity to present a Cultural Hotspot Signature Project, The Heart of the Nest, through The City of Toronto to engage community members in Etobicoke through a series of art-making and story-telling workshops. The culminating piece, on display at Montgomery's Inn in Etobicoke, is a colourful collaborative sculpture sharing the work of over 100 program participants.
On Thursday, August 26, VIBE Arts, joined by Mayor John Tory, held an unveiling of the project to launch Toronto's 8th annual Cultural Hotspot program and celebrate the artists, community members and partners who made The Heart of the Nest possible. Learn more about the Cultural Hotspot program at https://www.toronto.ca/culturalhotspot.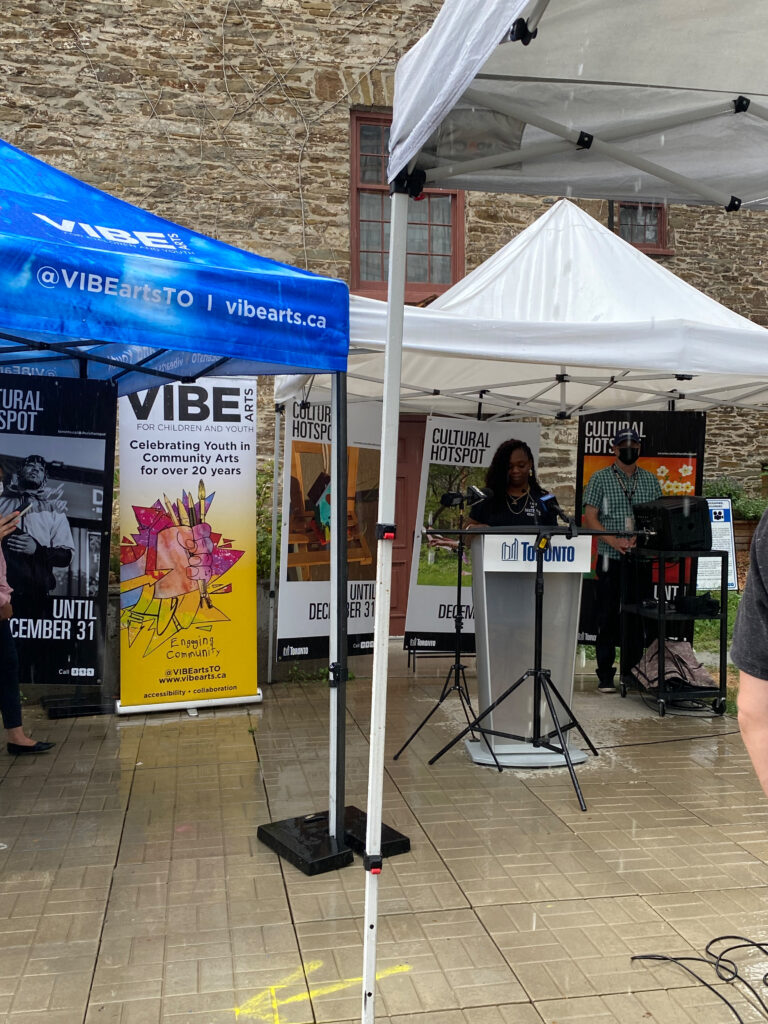 VIBE's Artistic Director Onika Powell making remarks. 
Through a series of free, online art-making and story-telling workshops this July led by professional VIBE artist, arts educator and Etobicoke resident, Akshata Naik, with assistance from VIBE Emerging Artist Natalie 'Rare' Chattargoon, community members in Eatonville and Rexdale shared over 100 stories of community and made art. These birdhouses reflect what home means to them, and how this meaning has evolved in a pandemic, migration and memories of one's journey home.
The birdhouses were brought together by Akshata to share these stories in conversation with one another in a beautiful collaborative sculpture. The Heart of the Nest's public exhibit will be on display on the grounds of Montgomery's Inn until September 27, 2021.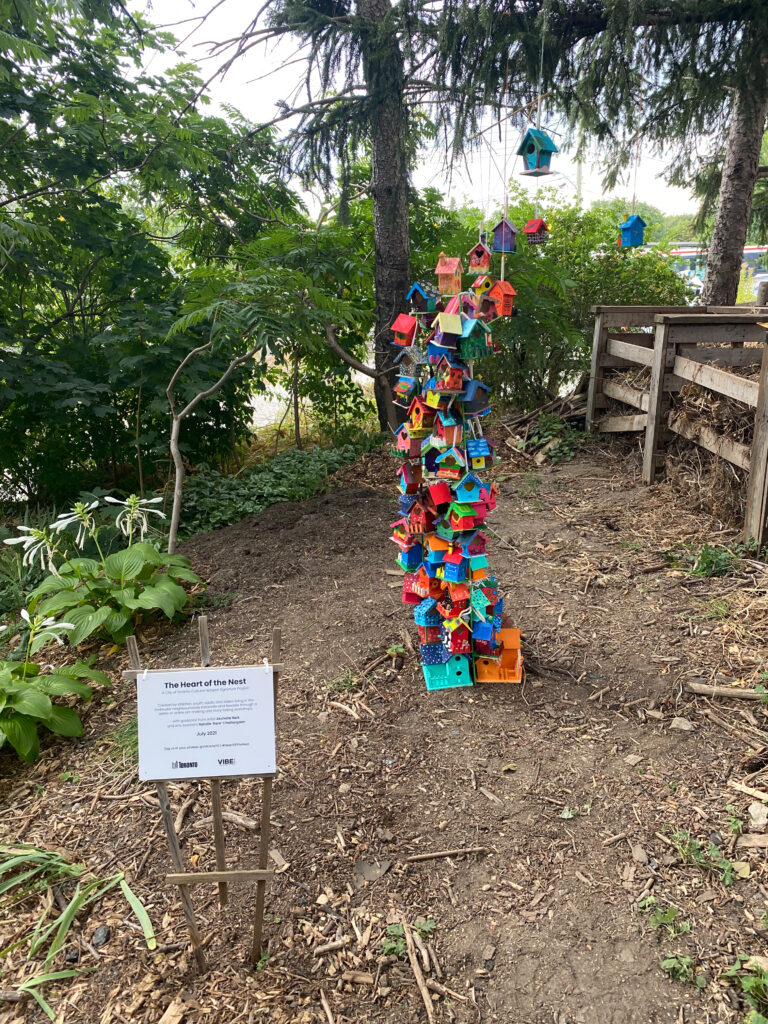 The very colourful Heart of the Nest installation. 
If you have any questions about this project please contact, info@vibearts.ca. Stay in touch with VIBE by following us on Instagram, Twitter and Facebook and signing up for our newsletter.
The Heart of the Nest is A City of Toronto Cultural Hotspot Signature Project.